Laser Marking
LASER MARKING CELLS for automated production
We produce cells for industry for automated Laser Marking. Laser can imprint on various types of material like metals, plastics, wood, textile, … Cells can also be fitted with pre- and post- checkers. For example pre-checking if the wright production type is inserted (additional to Poka-Yoke system) and post-checking of readability of marked code. Code can be BAR, DMC/2D, alpha-numeric, graphics... Software is able to imprint variables, like serial number, etc.
Different size of cells can be produced to fit customer demands, with turn-table system or only one fixed nest for manual or automated product manipulation.
All cells have CE mark and are designed according to all demands for safety in industrial environment.
For further information please contact: info@iskrapro.si
Bellow is a picture of an example cell:
Turn-table with four positions,
Product type pre-check,
Laser Marking device (imprint),
Readability of printed code (post-check),
Manual product piece insertion and removal with safety feature,
Total cycle time: 12s,
Operator touch-screen MMI,
Remote connection via Ethernet (IP).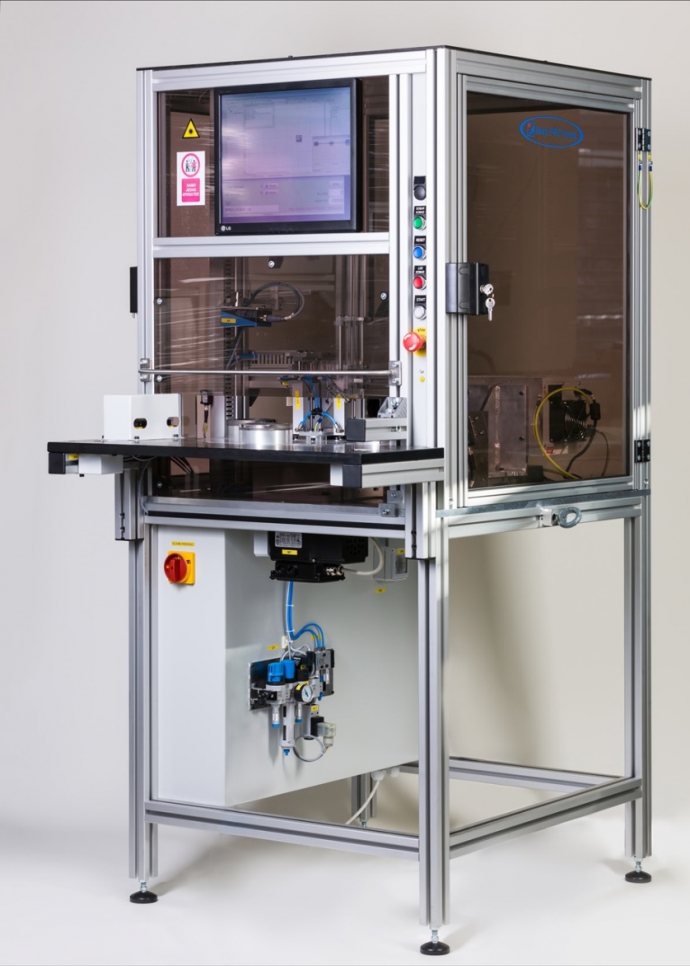 Example of Laser marking cell
---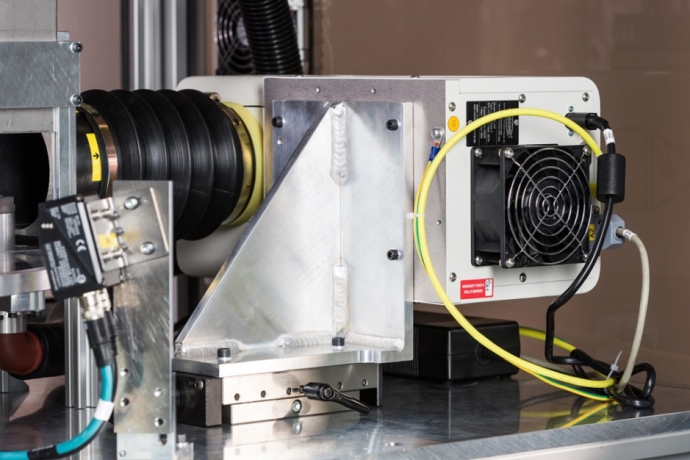 Example of Laser Source fixture
---
Example of nests and Laser Protection Cage
---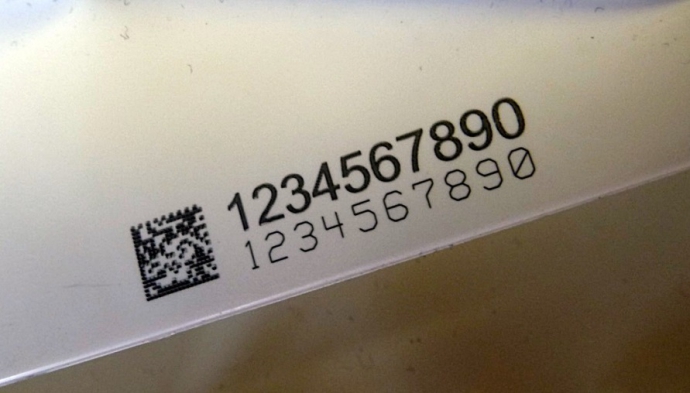 Example of imprint on white plastic
---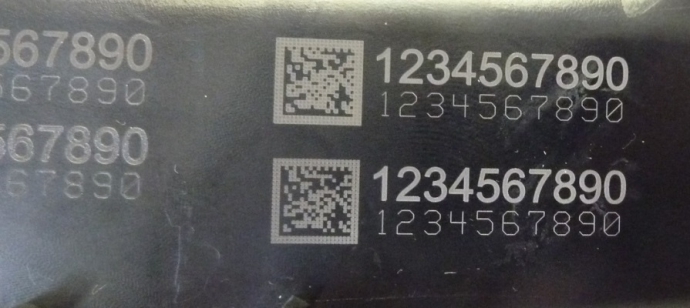 Example of imprint on grey plastic
---

Example of imprint on aritifitial material

---
Example of imprint on iron